The boys earned their Cub Scout awards for the God and Country series last fall. The church that hosted the classes also had a ceremony during their church services as a way to bring the families to church together.
Joshua and Jeremiah took the God and Me class.
Ishmael took the God and Family class. There was one Girl Scout. Brave girl to take a class with all the boys.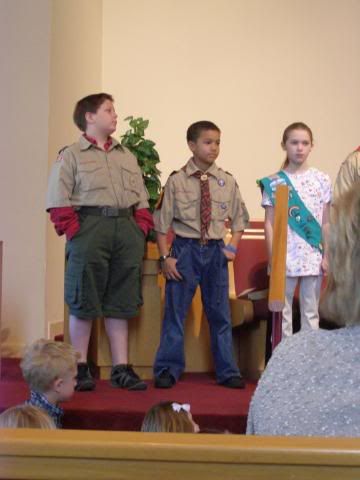 This was a great opportunity for the boys and the church was so generous to offer their time and talents to the scouts. The boys enjoyed the classes. It was fun. I think next year though, we'll see about doing it with our own pastor. I think it will be more meaningful to the boys that way.