Our new name for "fishing," since we don't actually catch any fish.
We did change bait (from worms to minnows) in an attempt to catch
something
.
Jeremiah does not like touching the minnows. They move faster than the worms did.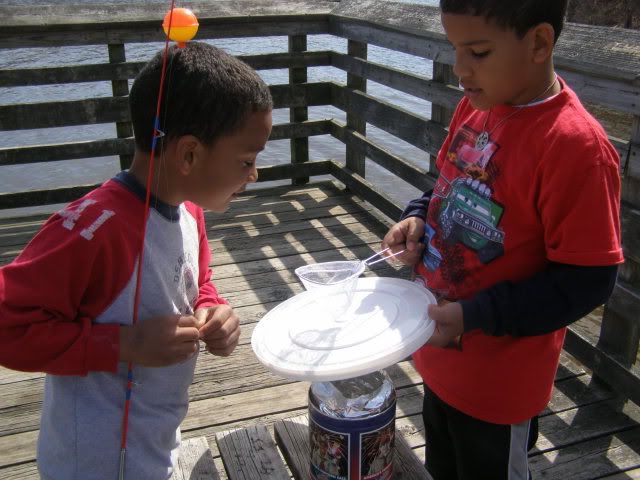 Joshua preferred the minnows over the worms. Next time we are just going to get both.
Good natured teasing.
But with the BSA caramel popcorn in Ishmael's hands...he better be careful.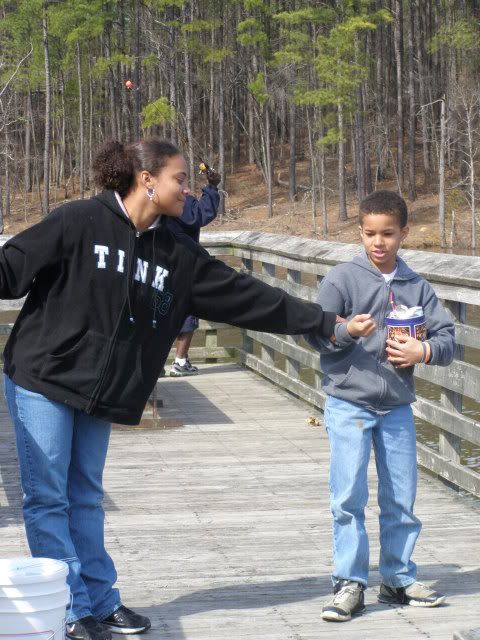 Leon loves fishing. We are planning on going more often. Maybe even once a month.
This is what Jeremiah thinks of Recreational Exposure.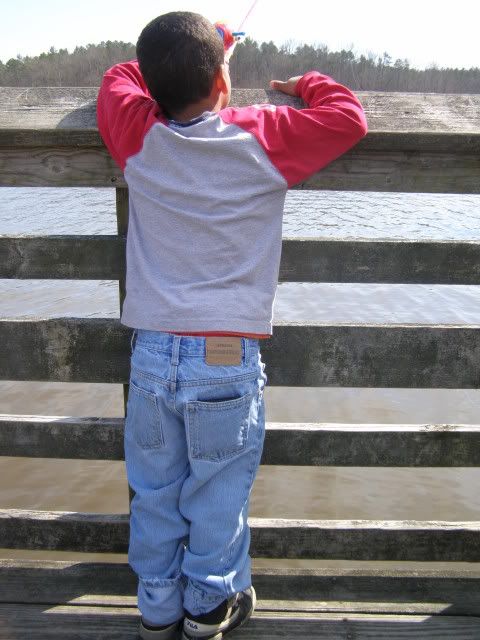 Maybe one day he'll catch something. I think he might need to learn to bait his hook first.