We bought my early birthday present!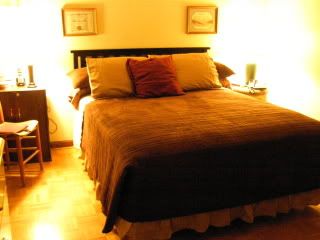 Isn't it devine?
We got rid of our old (read very old) king size bed and got this wonderful, luxurious, queen size bed. It makes our room feel so much larger!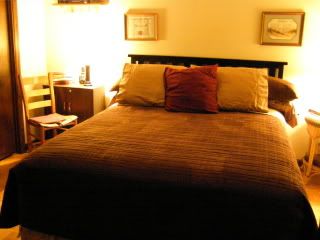 The mattress is from The Original Mattress Factory. They make THE BEST in the whole wide world! And I'm not getting paid to say that.
I have slept like a baby ever since it arrived on Tuesday. I didn't get paid to say that either.
Of course with going to a different sized mattress we had to get new bedding. So we went to Bed Bath and Beyond. They had a pretty good clearance going on. So we were able to get everything we needed from them and stay within budget.
I'm feeling so stinkin' spoiled!