This exhibit of Mona Lisa is awesome!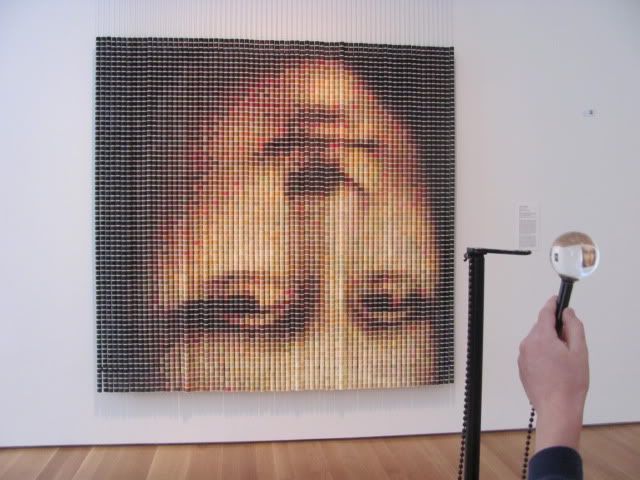 It's made from spools of thread!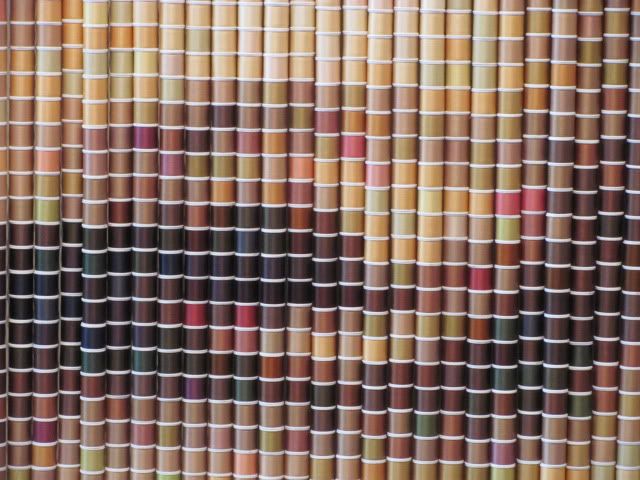 Here's more info: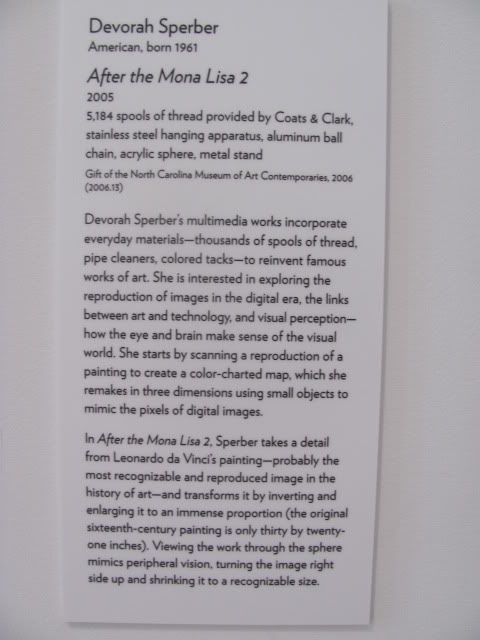 This was a very neat painting. Notice the paintings within the painting.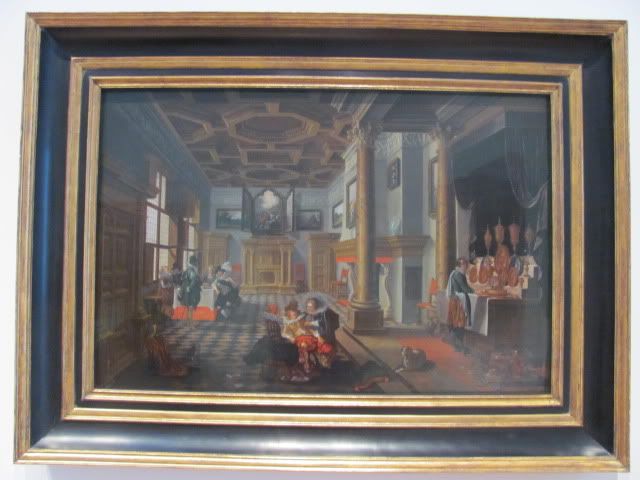 Very nicely done!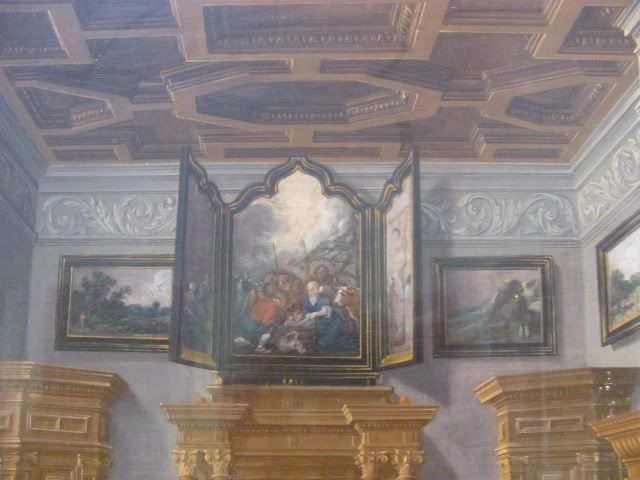 I gave the kids the camera to pick out a few exhibits that they liked. I would be remiss to leave them out.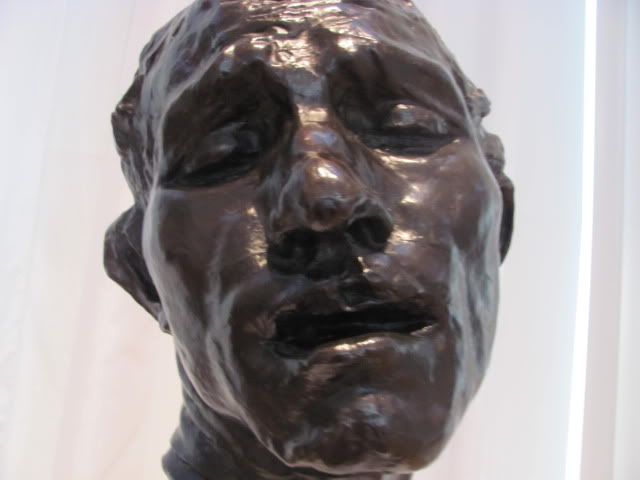 This one came out dark. But you can see the wood and distinguish that it is the floor. I thought it was funny that the boys took this picture. We were at an art museum. They spent a lot of time looking at the floor because they were too embarrassed to look at some of the nude portraits. They started joking about the floor being the best exhibit of all.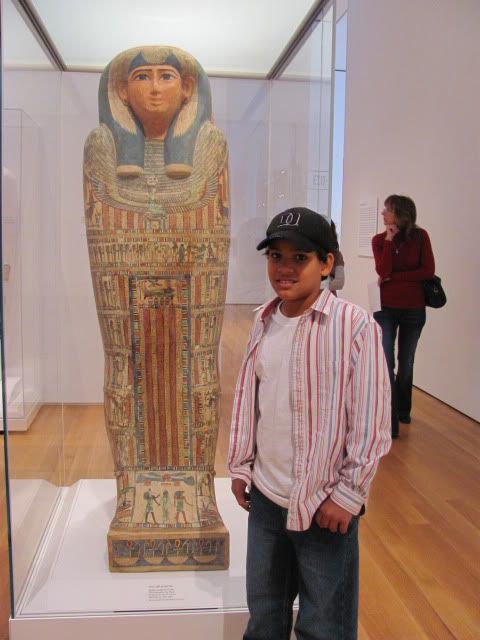 My Aunt Dawn, and cousins Christopher and Callie. I had to bend way down to get Christopher in the frame without cutting his head off on the display box.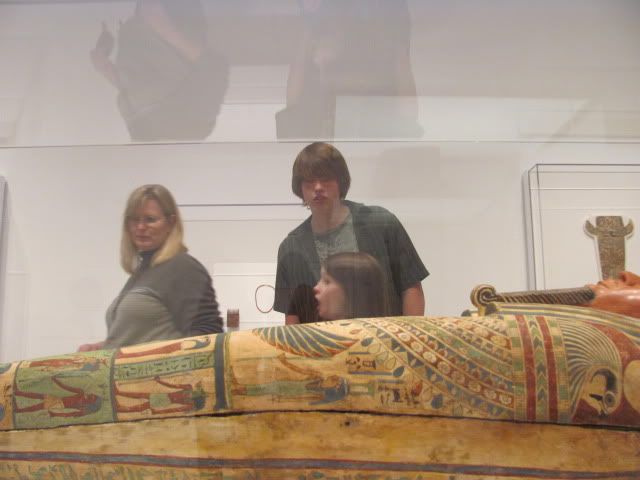 Christopher bent down for me this time...saved me the trouble. ha! He's so funny!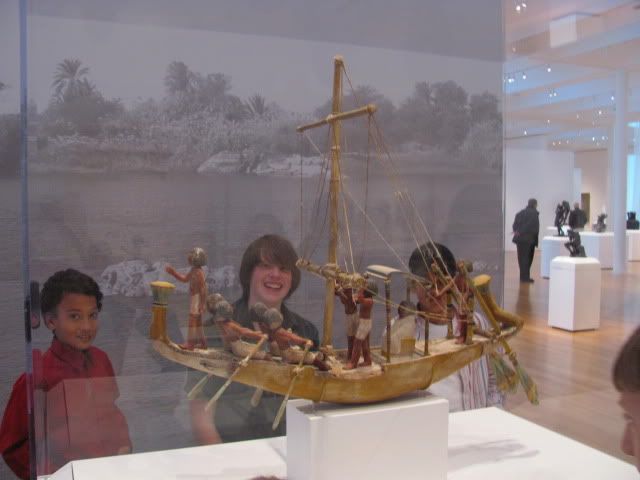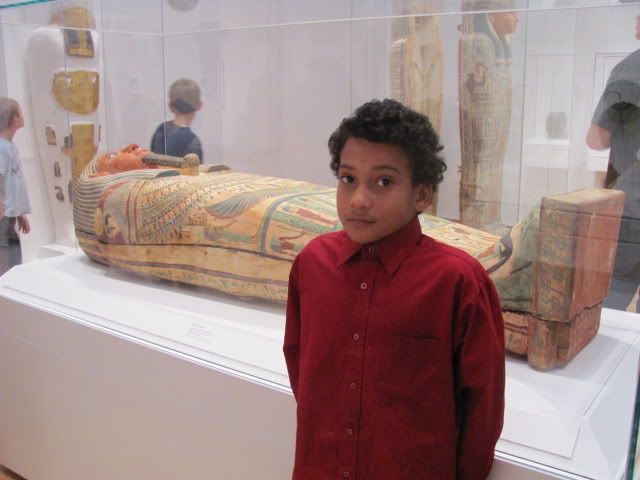 It was extremely cold but we braved the chill to get a look at the fountains.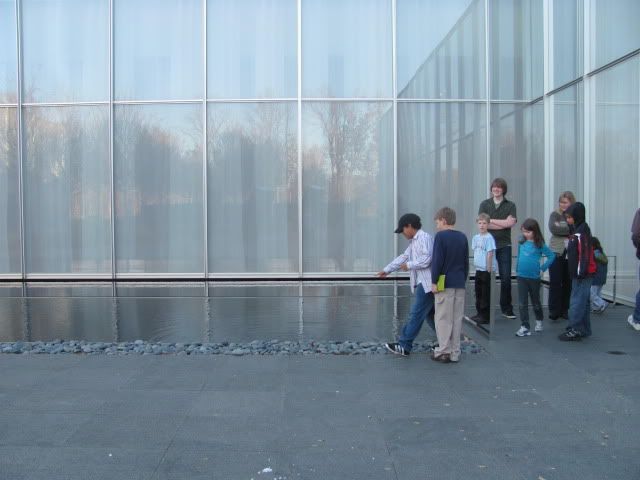 It was worth it.