We've seen every Narnia movie that was released. Of course we had to use Mama's Christmas bonus to go see the newest one! We even saw it in 3-D, a first experience for the kids. They thought it was so cool!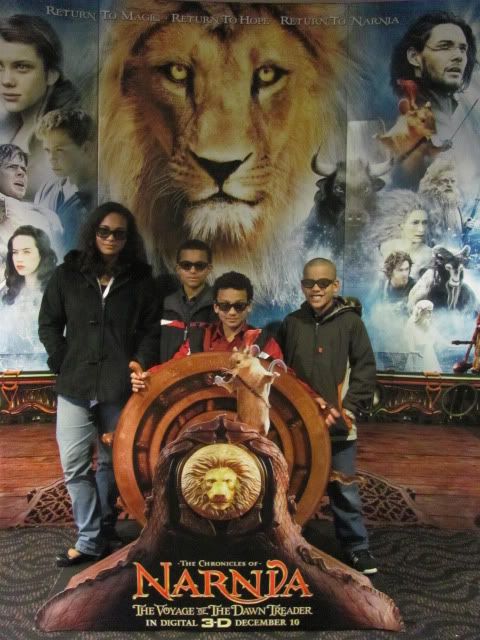 I, on the other hand, wasn't as impressed with 3-D, though I'm very glad the kids had fun. 3-D fatigued my eyes and by the end I had a headache. Also, it appeared the 3-D effects were only on certain action packed scenes.
Otherwise, the movie was great. I thought the new company did a very nice job, and didn't feel the lack from Disney's fingers not being in the project.