I had to work Christmas Eve. When I came home the kids got to open one gift.
Tim Hawkins:
Insanitized
.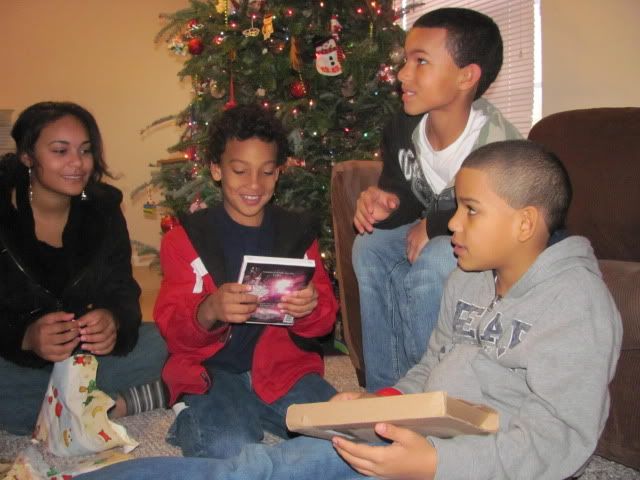 We watched in on the drive to Mom and Dad's.
My sweet little niece Emily showing me what Santa brought her.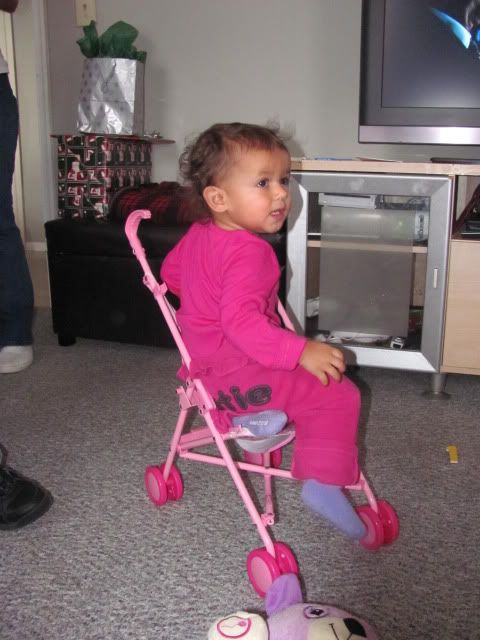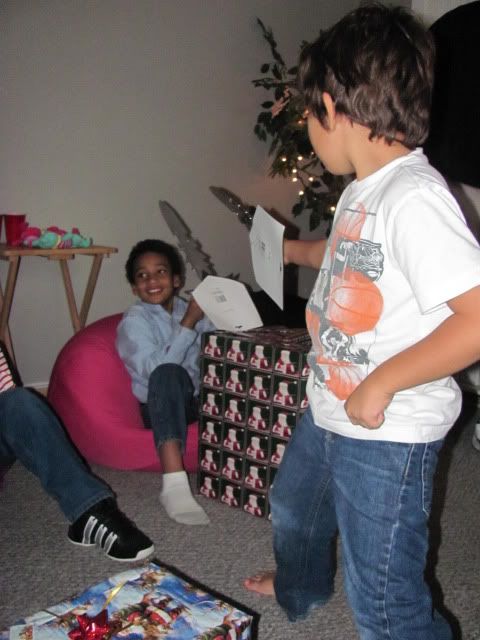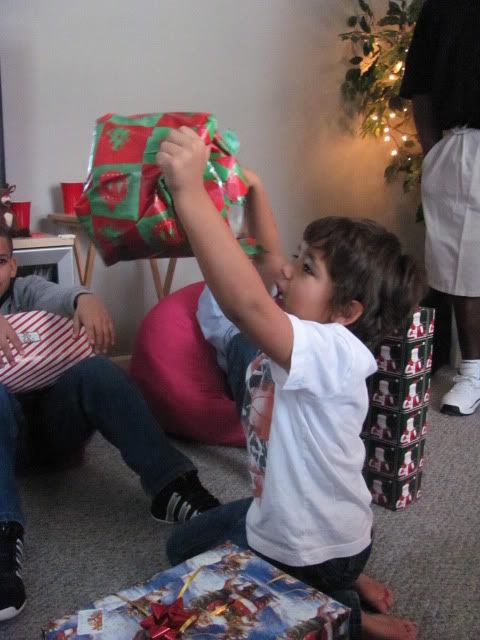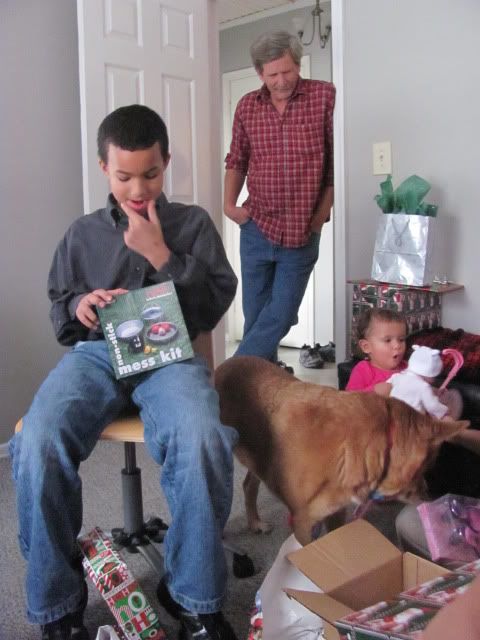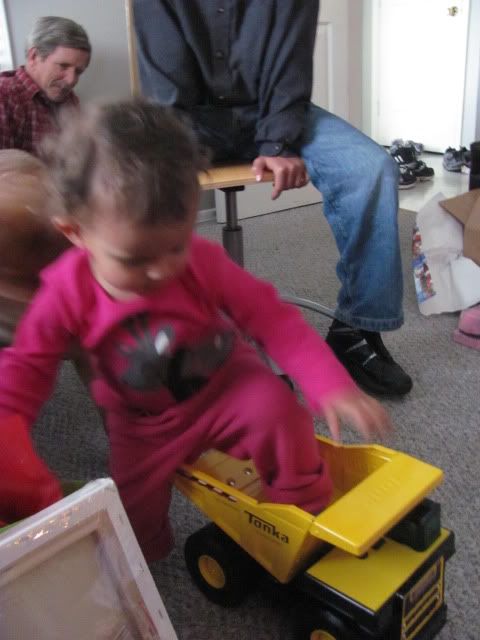 Emily was sure that if it had wheels it must be for her to ride.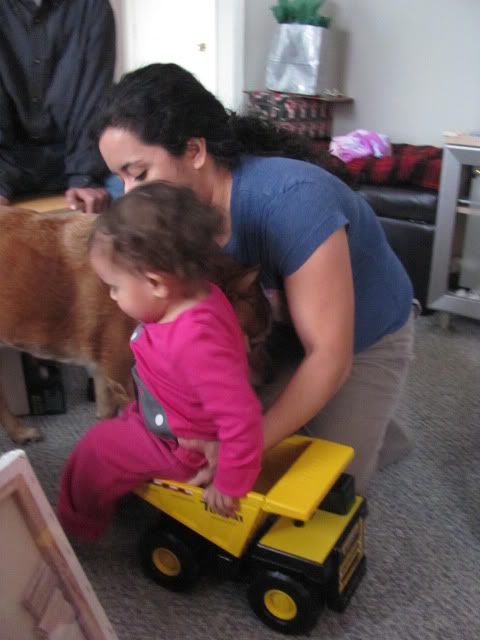 I just love this little girl, can you tell?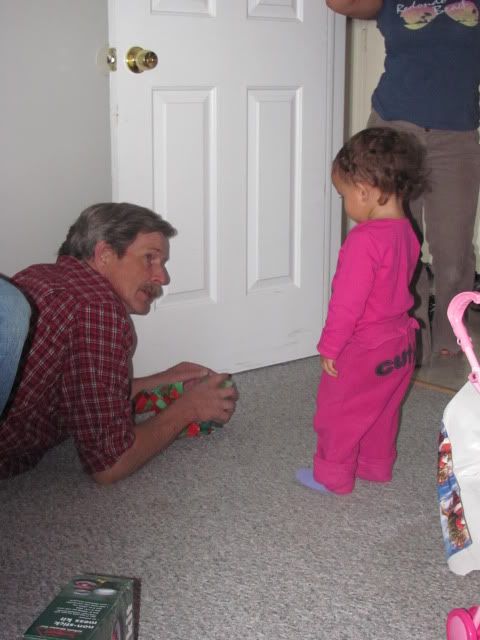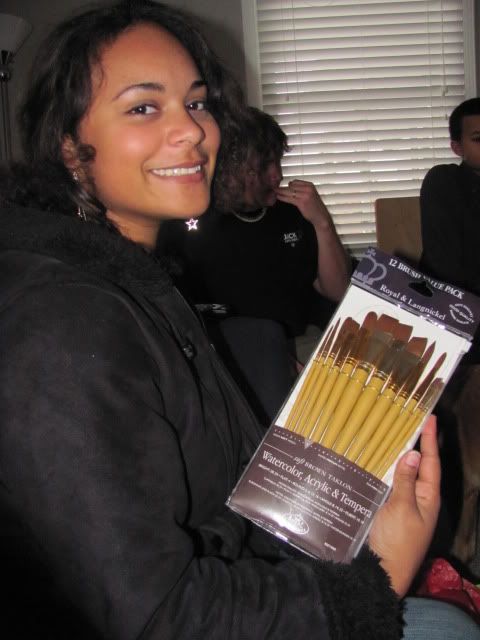 My mother's masterpiece!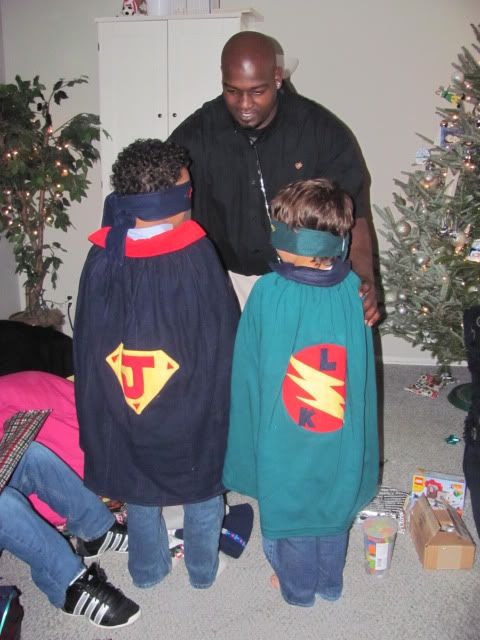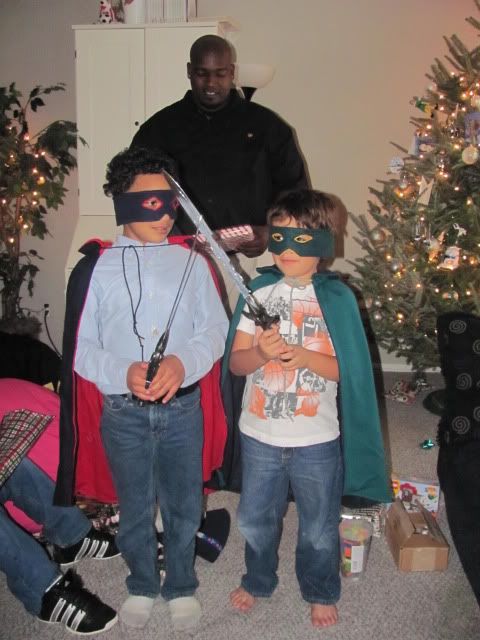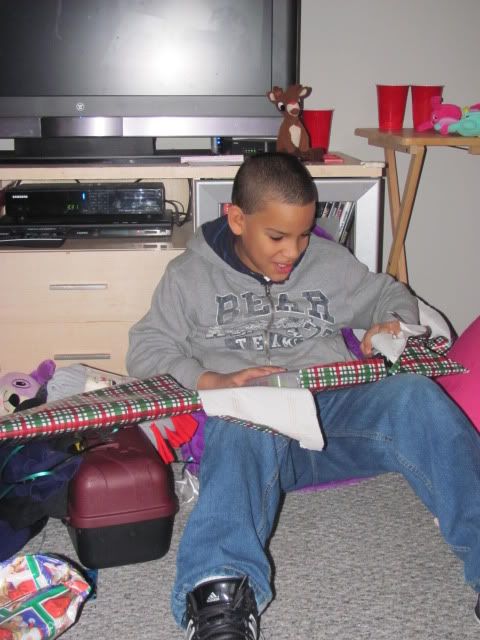 These two boys are so much alike. They are both very creative souls.