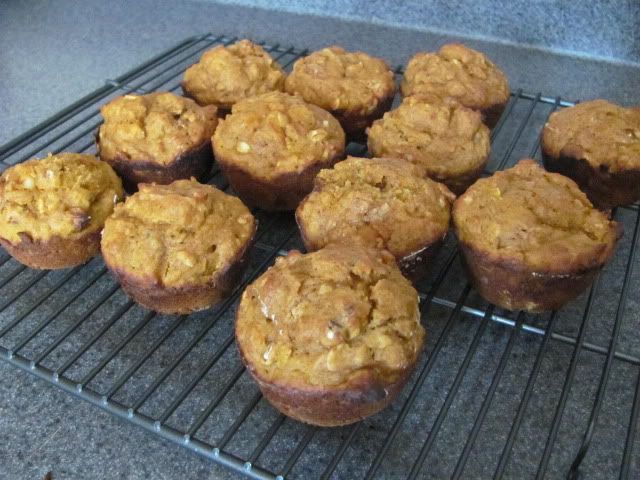 We are exploring muffin making. Muffins are so much better for a fast breakfast than the sugar cereal my kids love so much. The bonus is that they are great for those mornings we have to grab breakfast on the run. My new plan is to make muffins each week. I'm hoping to vary the recipes a bit for variety. So far, it's been a big hit with the kids.
Food.com
is a great resource for recipes. It and Pioneer Woman's
Tastykitchen.com
are my two favorites. I really like that Food.com breaks down the nutritional value of the ingredients and combines them for the recipe.
Ingredients:
* 2 cups pumpkin puree
* 1 cup packed brown sugar
* 1/2 cup canola oil
* 1/2 cup water
* 4 eggs
* 2 cups flour
* 1 cup oatmeal
* 4 teaspoons baking powder
* 2 teaspoons pumpkin pie spice
* 1/4 teaspoon nutmeg
* 1 teaspoon salt
* 1 cup chopped nuts
Directions:
1. heat oven to 375*F.
2. Grease and flour muffin tins, or use paper liners.
3. in large mixing bowl, mix together all ingredients except nuts, blend until just combined.
4. Do not over mix.
5. Stir in nuts.
6. Fill prepared muffin tins three fourths full.
7. Bake for 18 to20 minutes, or until muffins test done.
8. Cool in pan or on a wire rack.
They came out so delicious. I think my next batch will be made with apple sauce instead of oil.
We enjoyed these fresh from the oven with some apple cider.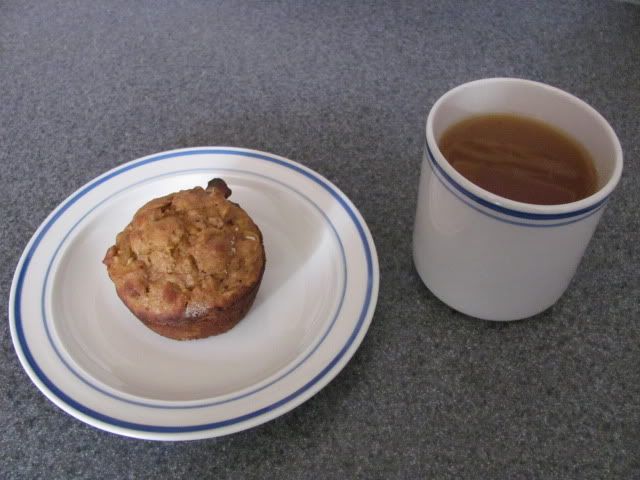 They were super delicious.