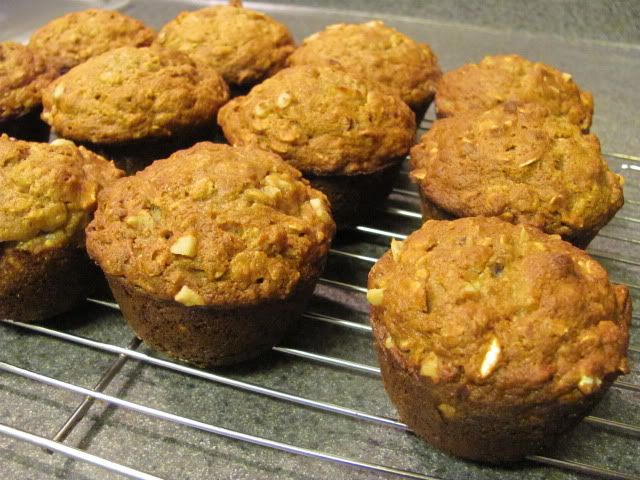 I used applesauce in lieu of oil in this recipe. I should have shortened the cooking time. But they were still very tasty, though a little dry.
Ingredients
1 1/2 c Whole Wheat Flour
1 c Rolled oats
1/2 c Sugar
2 ts Baking powder
1 ts Baking soda
1/2 ts Salt
2 Eggs
1/4 c Canola oil (applesauce substituted)
1/4 c milk
1 c Mashed bananas; 3 medium
Preparation
In a large bowl measure dry ingredients. Stir to mix. Make a well in center. In a small bowl beat eggs until frothy. Mix in oil, milk and bananas. Pour into well. Stir just until moistened. Batter will be lumpy. Fill greased muffin cups 3/4 full. Bake at 400 degrees for 20-25 mins.
***I found that the most important part of muffin making is to barely mix the wet ingredients with the dry. The texture is just way better.***