We are going to take a break from our normal school day. Instead we are going to celebrate fall!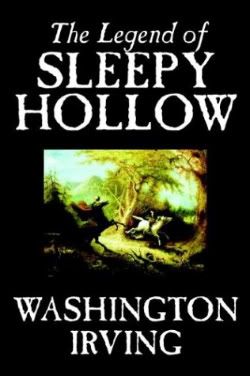 We read The Legend of Sleepy Hollow by Washington Irvine. We read about the author
here
first. I found a copy of the short story online
here
.
One of the cool facts we learned about the author was that he went by a pen name of "Diedrich Knickerbocker". The NY Knicks got their name from this pseudonym.
This is one of my favorite fall stories. There are many good moral lessons to draw on from the characters. I love how Irvine twists irony, humor, and suspense into one short story. There were a few times that I had to reread a sentence or two because the irony was lost on them at first. It was fun to talk about together.
While I read out loud the kids enjoyed apple cider and pumpkin-oatmeal muffins. My house smelled so lovely.
After we finished reading, we kicked back and watched the Disney cartoon.