My friends are calling me Grandy Mandy. It's a little surreal. I was there as a teenage mother. It was HARD!
Z is now a father. He's a very good father at that. I'm very proud of how he's stepping up and taking responsibility.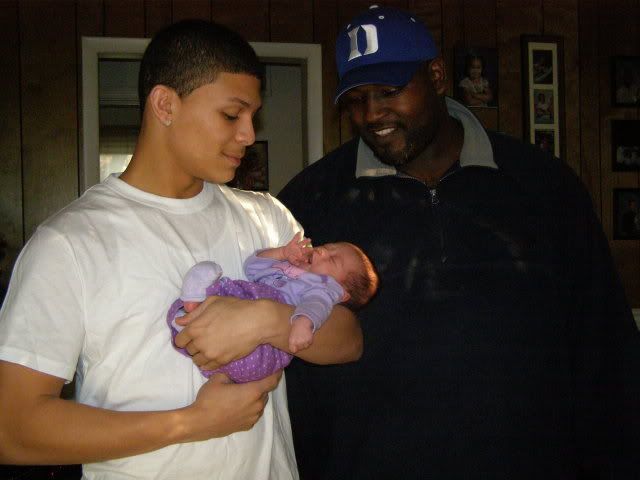 I was, at first, disappointed. I wanted so much more for him before he took on such a heavy role. I wanted him to be young! When you are a teenage parent you instantly feel older. You aren't free to be "just a kid" anymore. Someone else depends on you. This will make all his decisions that much harder.
He will have so many roles to balance. He'll have the normal teenage things like school, family, and friends. But now he has to add fatherhood and work. It's a heavy load. He'll see his friends being carefree with sports and just hanging out at the mall.
But there will be so many beautiful blessings in store for him too. When Z-2 starts talking and calls him "Daddy" for the first time. The first time he picks her up when she's learning to walk. So many firsts. Seeing her become another independent person. Beautiful.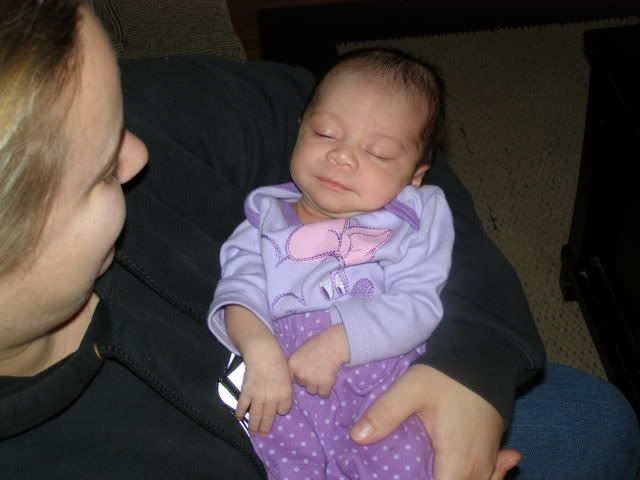 When he's tempted to waste time and get into trouble, being a father will temper him with restraint. He's the type to feel the responsibility keenly. He'll shake his head at the foolishness of his friends and finish his homework. He'll have to give school everything he's got if he wants to graduate. He has to think about the future and plan for it now. The needs are real for him and for his daughter. Time is short. There is no diaper fairy. Clothes are expensive. He'll need transportation for his little family.
I feel for him, having been there myself. But at the same time, I'm glad for the man he is, and the man he is going to be.