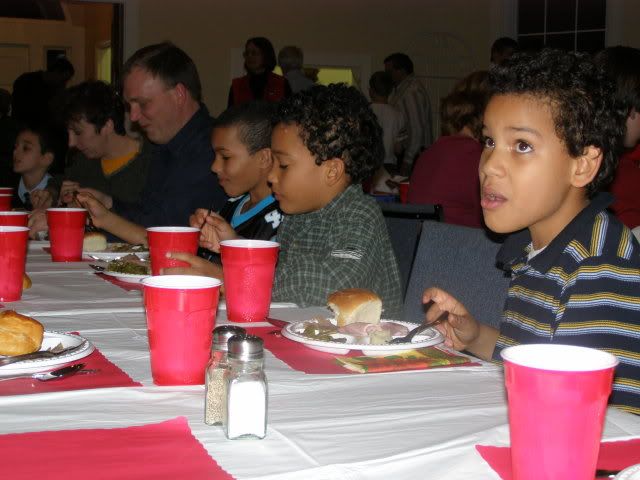 We let the boys go up and pick out their own dessert. We weren't paying attention, but normally our rule is to start out with one dessert. We failed to remind the children of this rule. Joshua and Ishmael were reasonable.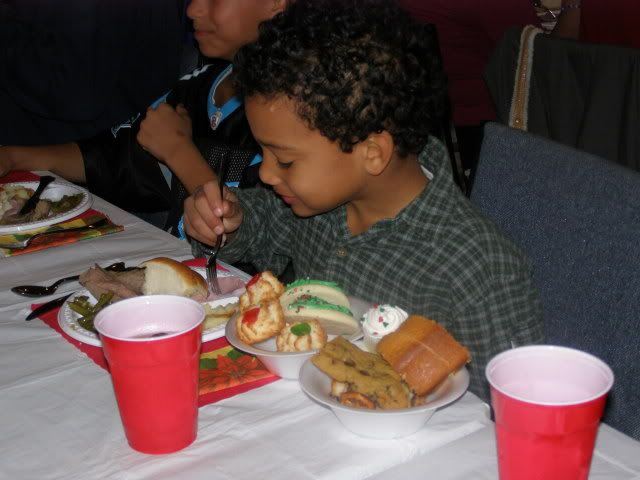 Jeremiah was stone cold busted.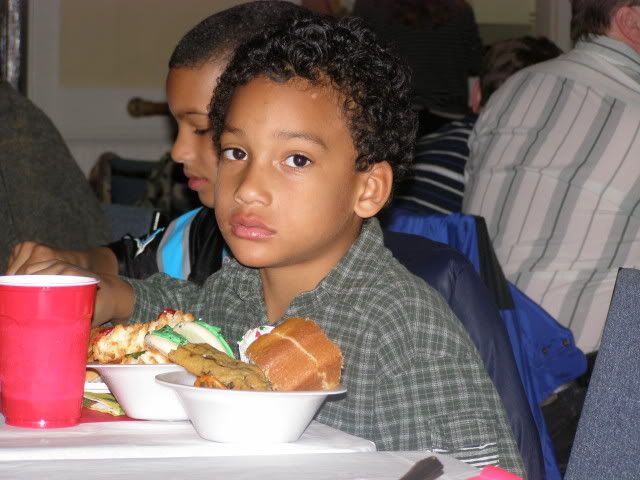 HAHAHAHA!!!
There was plenty of entertainment, but I have to say that little Joseph and Mary stole the show.