I really love to make these with the kids. They smell so yummy.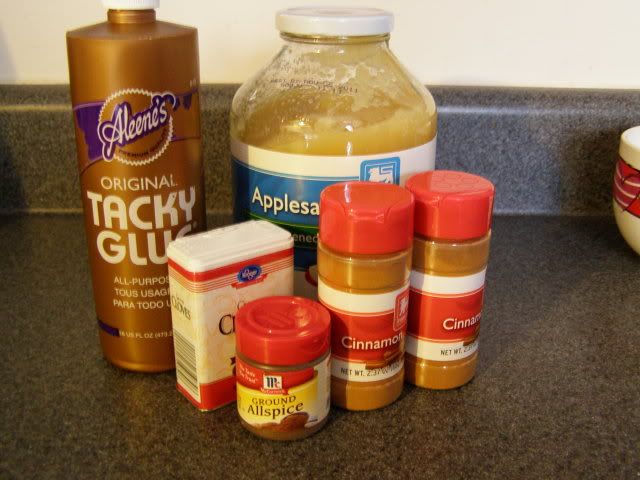 Ingredients:
1 Cup Apple Sauce
1 Cup Cinnamon (2-2.37 oz bottles were close enough to a full measuring cup)
1 TBSP Ground Cloves
1 TBSP Allspice
2 TBSP craft glue
Mix in dry ingredients and then add apple sauce and glue. Easy Peasy.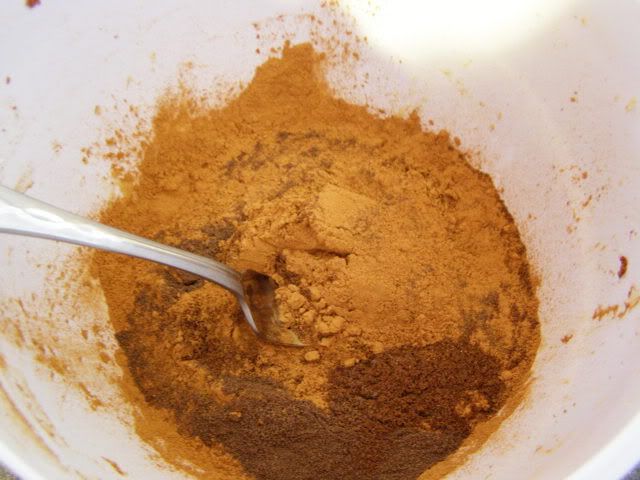 Dust surface with cinnamon and roll dough out to a 1/4" thickness.
I put them in a sunny spot to dry. It takes a few days and you need to flip them. I think this way preserves more of the yummy smell. You can bake them in a low temperature oven if you are short on time.
I hung the kids on the tree and decided I wanted to make a string of them to hang over the "window" in the dining room/kitchen.