Mom came to visit on Flat Stanley's last day with us. His was a short visit since he had some other families to visit.
He got to meet Nana and even played Monopoly. He went to jail twice.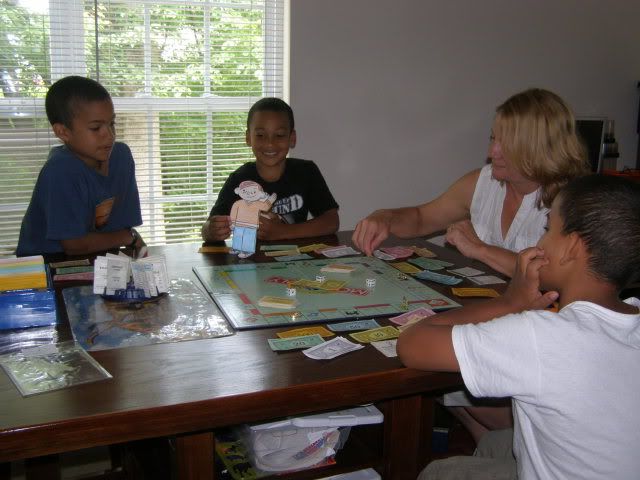 Nana and The Personal Space Invader.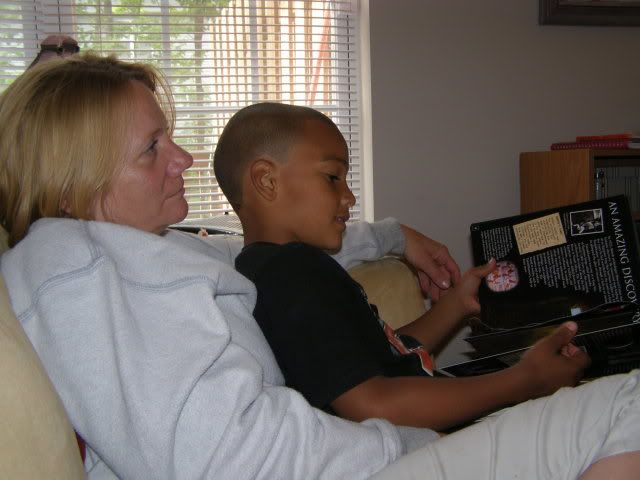 I love that last picture. I'm going to add it to my list to frame for the boys.