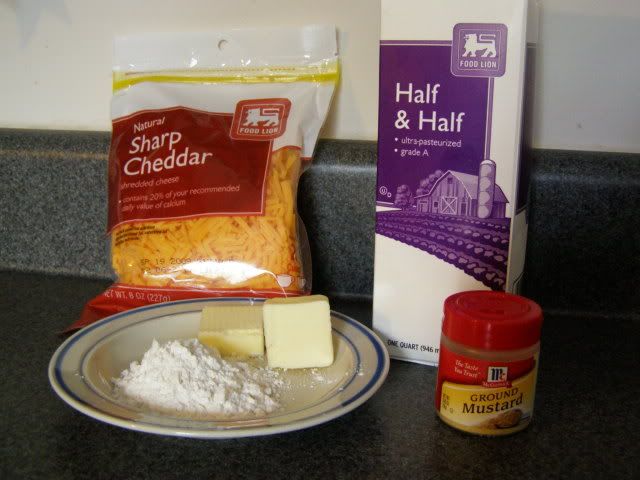 Ingredients for the cheese sauce: 2tbsp butter, 2tbs flour, 2 cups half/half, 1 whisked egg, salt, pepper, 1 tsp ground mustard, and sharp cheddar cheese.
I started with sticking uncooked thin spaghetti noodles into pieces of hot dogs and then boiled them.
Before:
After: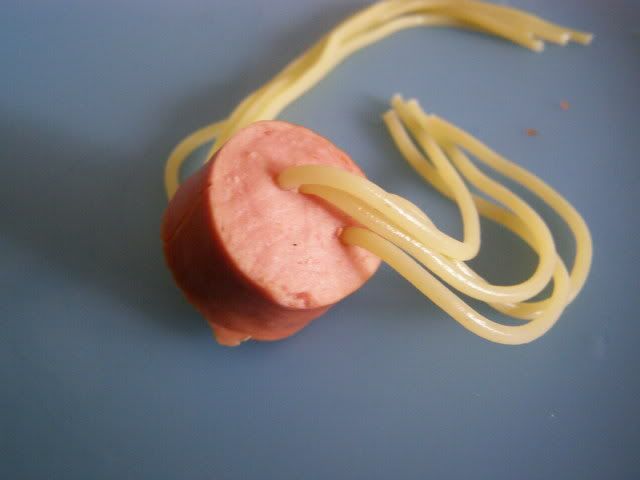 While the noodles/hotdogs were boiling I made my cheese sauce. I made a normal amount of cheese sauce because I'm also making a side dish of macaroni and cheese for dinner. I'm sure you could reduce the ingredients by half and still have plenty for your Hot Dog Spaghetti.
I started with a rue.
Melt the butter in a pan. Whisk in the flour until thoroughly combined. Whisk in the half/half (you can use milk instead) and heat to almost boiling.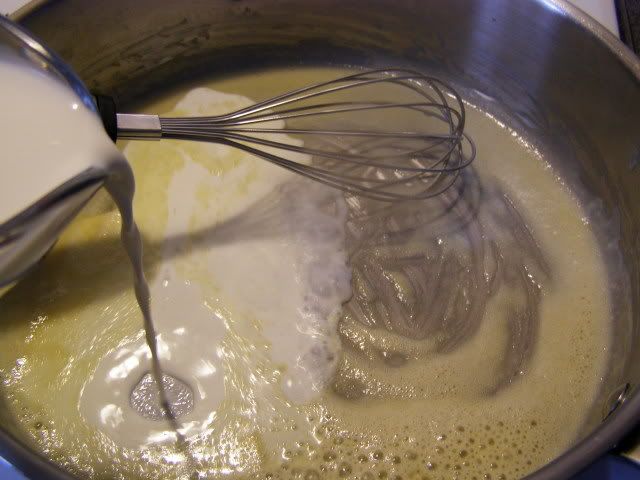 Then add salt, pepper, ground mustard and cheese.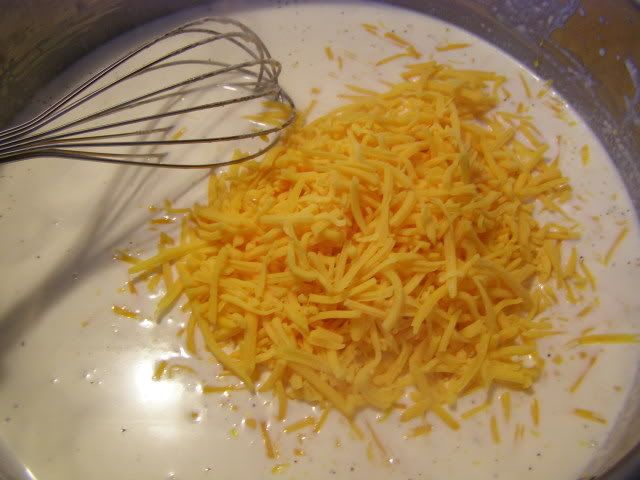 My kids would probably have eaten this plain like this. But it looks so lonely without cheese.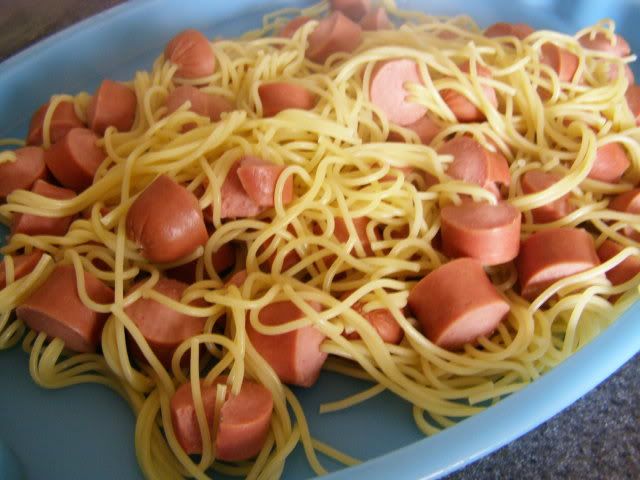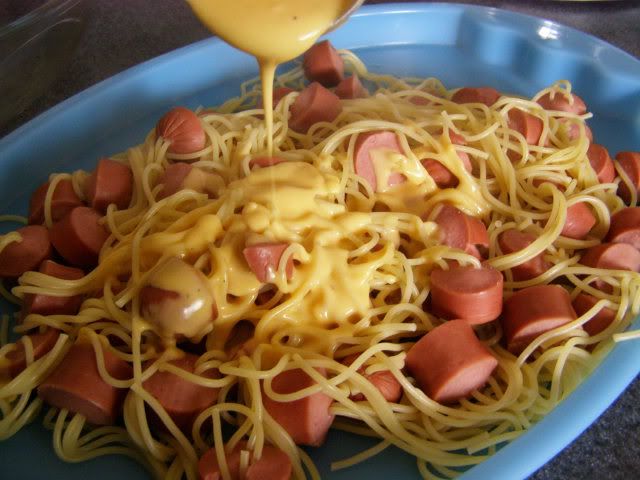 That's MUCH better.
Any food they can play with is going to be a big success.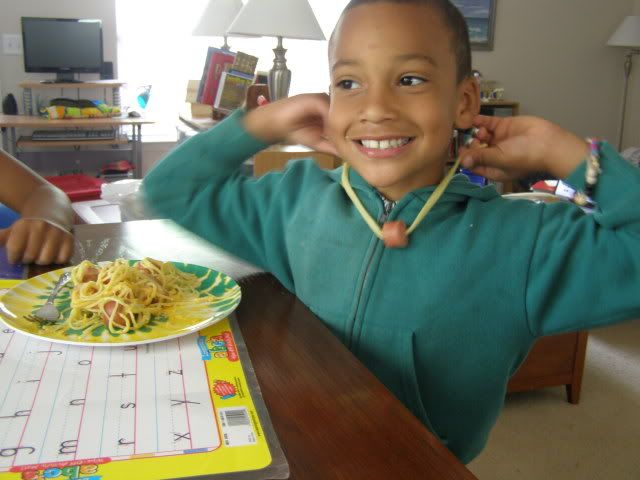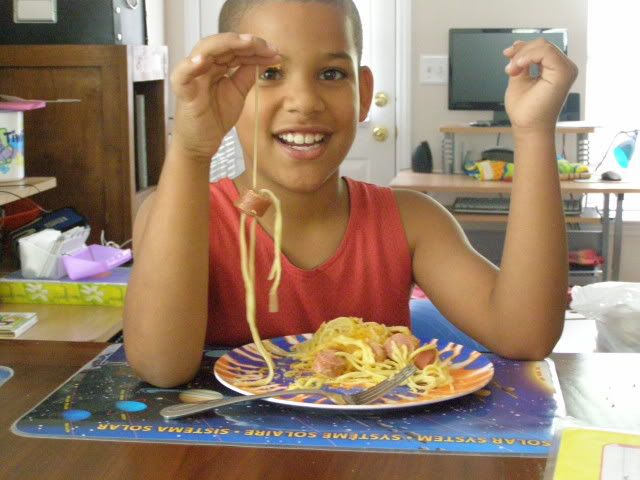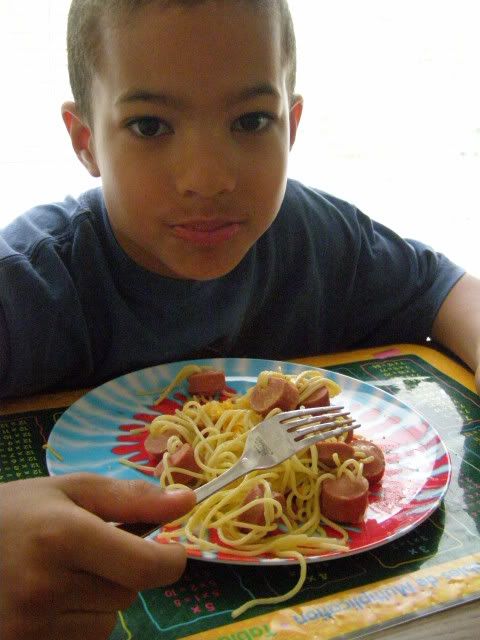 They want to have it for lunch again tomorrow. :D
***Disclaimer:
This is part of the meal I made for my kids a year and a half ago. We were experimenting with the concept. If you don't like it, you don't have to make it. My kids have no trouble eating whole grains and veggies; so a rare meal of hot dogs and noodles, for fun, doesn't hurt anyone.