It's coming along nicely. Some of the plants are growing very slowly. I can see buds on the pepper plant.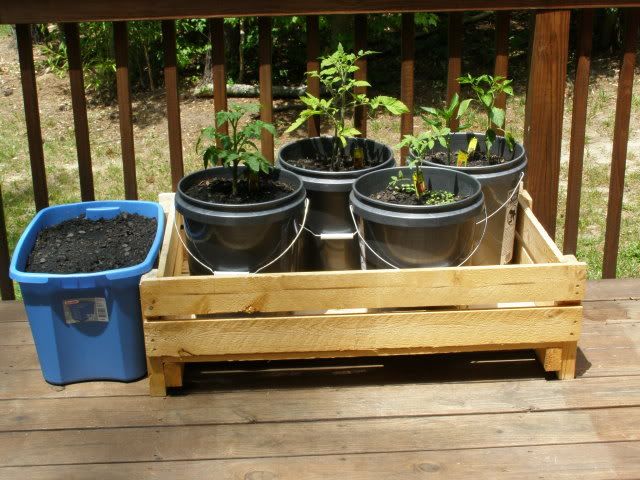 The bucket to the left is my herb garden. I have oregano, rosemary, dill, and more basil here.
Leon found this wood box. Working for the wine merchant has it's perks. The stores often change their displays and throw away the old ones. This box from a display from Whole Foods that they were throwing away. He thought it would be perfect for my veggie plants, and it is! I think the deck will be better off with the plants lifted off. Now I just need something for the blue bucket and we'll be all set.