The kids and I walked to the grocery store today. We were supposed to walk to the park, but they didn't finish their chores in time.
We walked a little downtown first. This is an old mill about two blocks from my house. I think it makes this the industrial disctrict? It's a neat looking building. It usually looks dead in the afternoon but I've seen several trucks there in the early am. You can't see it well, but there's a Purina sign behind the street sign.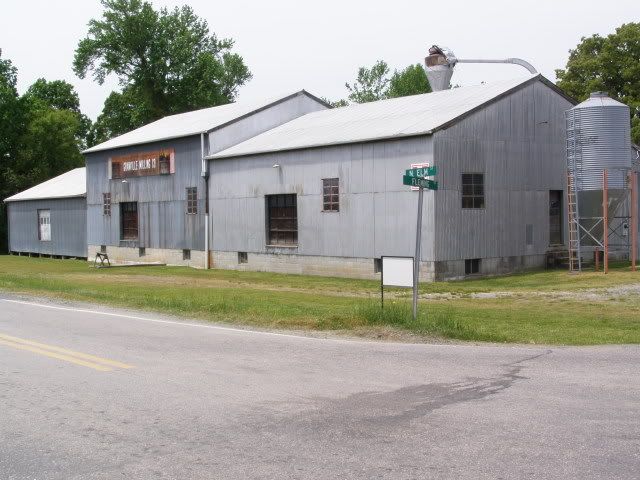 Back of the mill.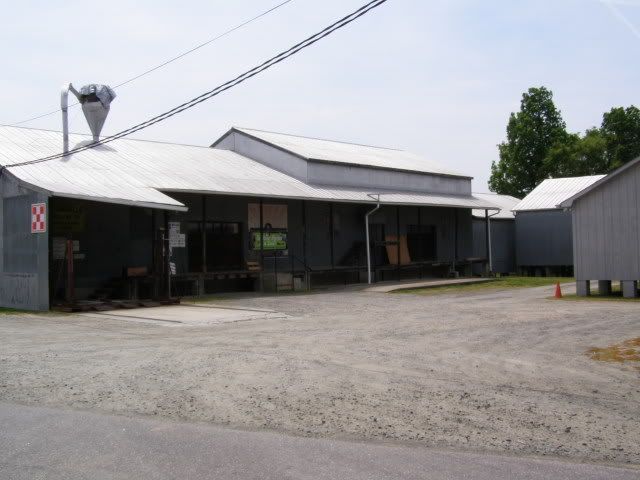 This teeny tiny cemetery is the neatest thing. It's right between two small houses but not far from a big beautiful old house (I'll get pics of it next time).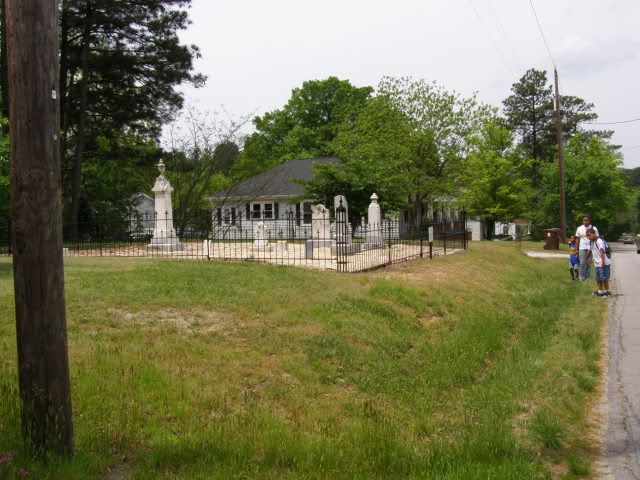 But the neatest part about this cemetery is the sign in front. I love history and this town is full of it.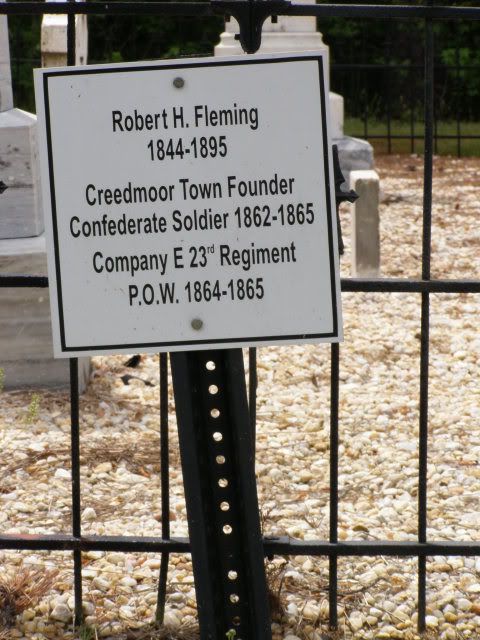 Here are my pack mules...I mean lovely children.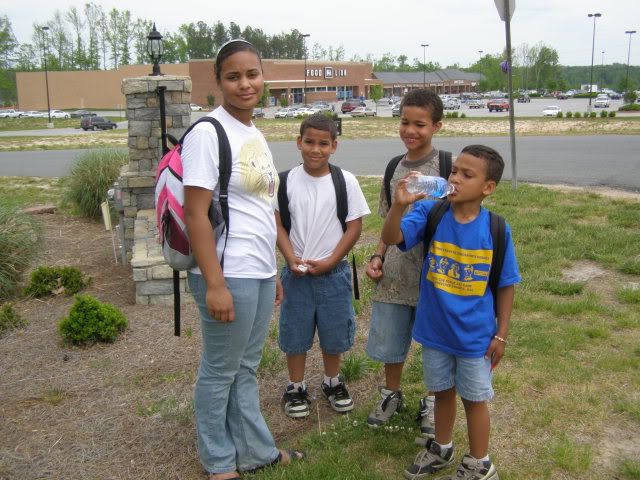 I did treat my workforce to a nice cold cola. They each split a can.