The Tiger Leader invited the den to her farm for an afternoon of fun activities.
Here they are making hobos.
Ingredients for the hobo: choice of meat (chicken, pork chop, hamburger patty), potatoes, sweet potatoes, peppers, onions, carrots, cabbage, garlic powder, season salt, salt and pepper, and a little butter.
Wrap it up tight. Write your name on it. Notice Ishmael's embelishment.
And cook over the hot ashes for 1 - 1 1/2 hours.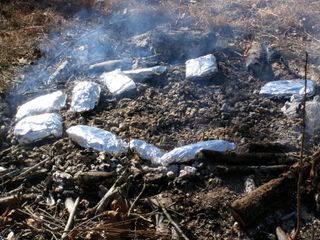 While lunch was cooking we all went fishing.
Good thing we weren't relying on their catch for lunch, we'd have starved.
This is a very delicious campfire meal:
Dessert was a very yummy peach cobbler cooked in a dutch oven on the fire.
After lunch we went on a hike through the woods: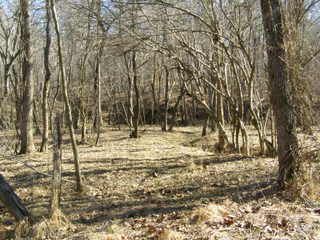 There was so much to see.
This was a lovely find:
Here you can see the tracks from a raccoon and what he had for lunch:
Thanks Jeremiah, I was wanting to wash shoes tonight.