I had my night cut out for me since both the Tigers and the Bears had big projects planned tonight.
Thank goodness I have Kelsea to help me out! She is a very good Den Mother.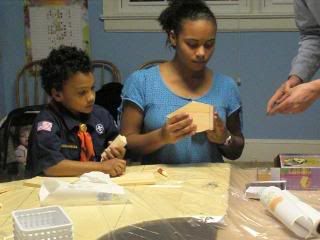 And here they are with their bird houses: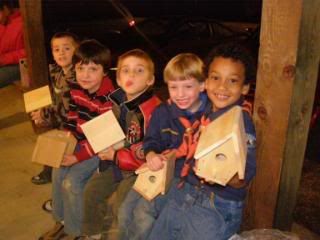 They also made pine cone bird feeders.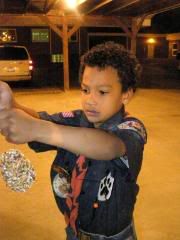 The Bear Den: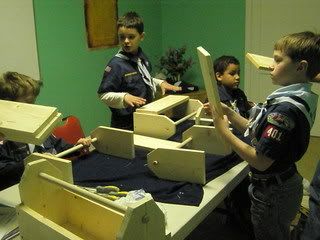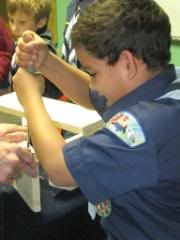 The coolest part of Cub Scouts is watching the boys work so hard and accomplish big tasks.