We live approximately 2 blocks from City Hall, where early voting took place. So we were able to save ourselves the hassle of parking. I love living in "Mayberry"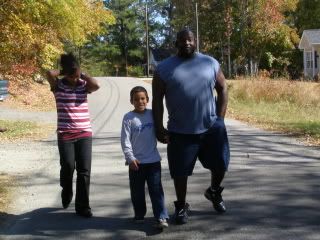 I finished voting before Leon did, so I took the kids outside.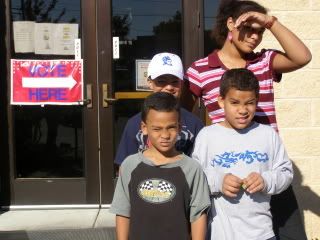 They were so thrilled...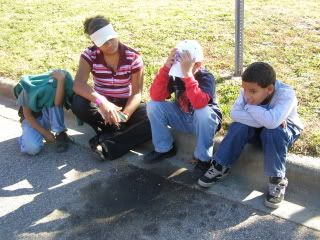 In all fairness, it was rather warm today.
Finally, 2 hours from start to finish, we got our special sticker prize.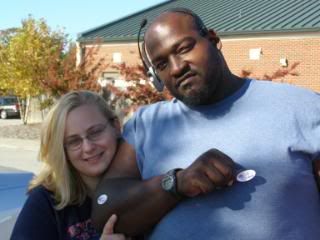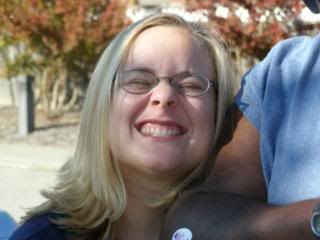 And it didn't hurt at all...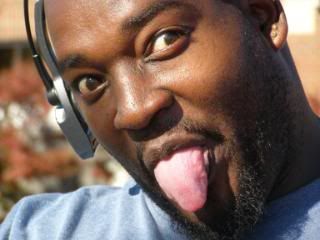 ...I promise.