On June 5th Joshua, Jeremiah, Kelsea, and I went to work at the
Butner Chicken Pickin'
.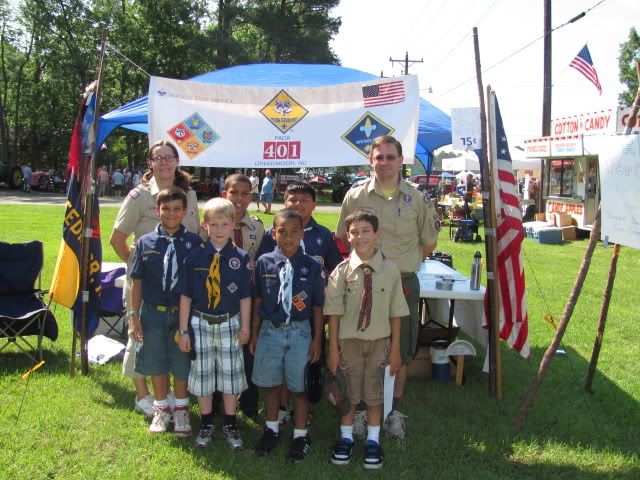 Meanwhile that same weekend, Leon went camping with the Boy Scouts at
Isley Farm
. I dropped Joshua and Jeremiah off with them that evening after the Chicken Pickin'.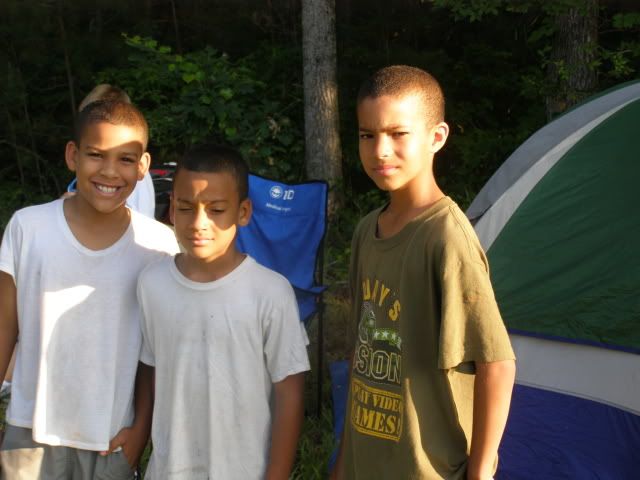 Then that Monday we had a very important Pack Meeting. The boys both earned all of their ribbons for the 100 Year Celebration. They had to put in a lot of community service to earn these.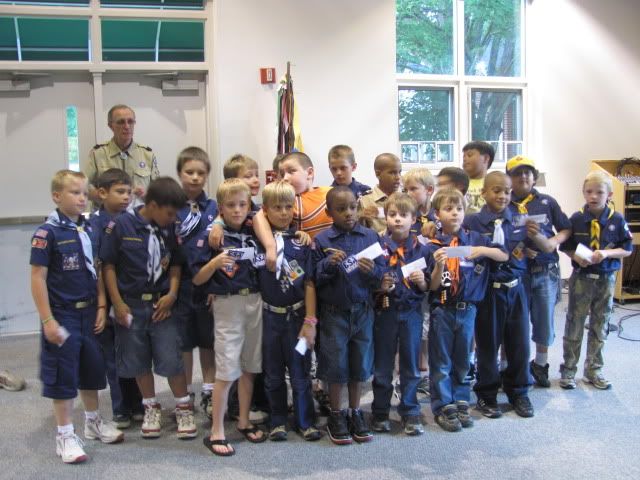 Then, last Friday night, Leon took the boys to
Scout Night
at the Durham Bulls Stadium. They camped out on the field after the game.
You can read more about our scouting adventures on
Three Scouts Blog
.