Sometimes we'll jump in the car (or head out on foot) on a whim and go exploring. It doesn't happen as often as we'd like, but it does happen.
Today was one of those days. We've been learning a little bit about art and needed to make a landscape drawing.
So we hopped on over to a local fishing spot at Falls Lake. This is not a state park and there was litter everywhere (so sad). But the view was gorgeous and the weather could not have been any more perfect.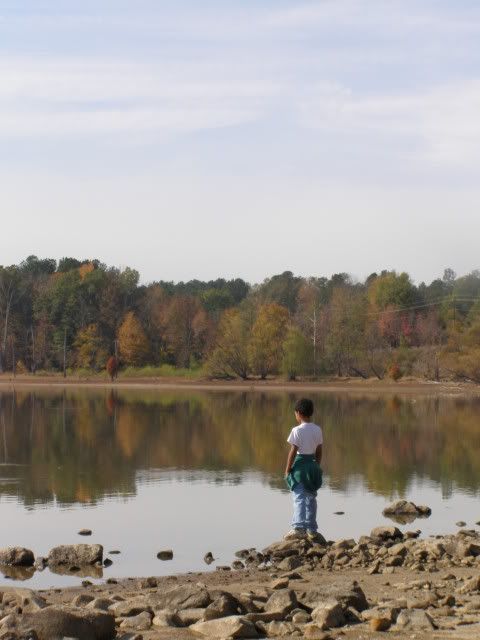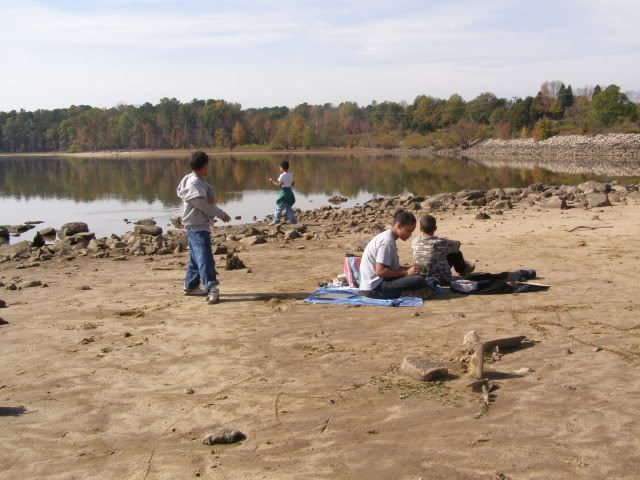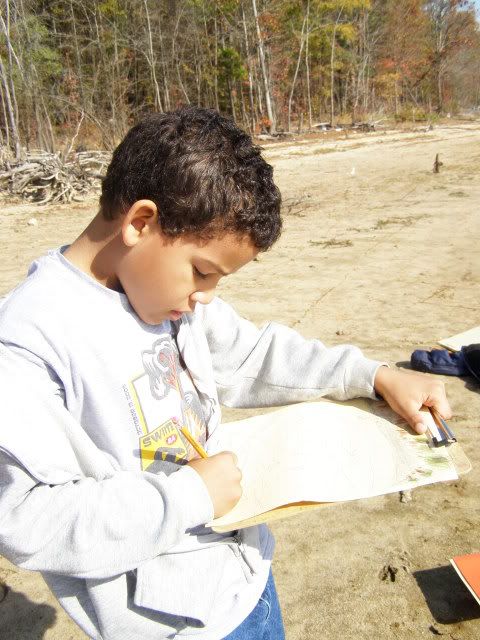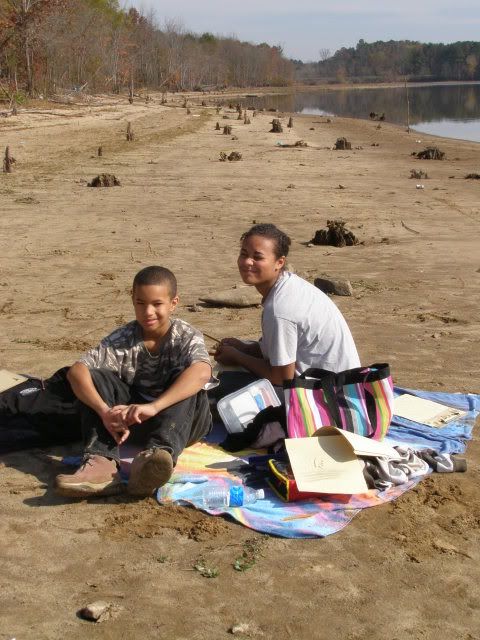 We were also able to do some tracking.
Possibly Possum: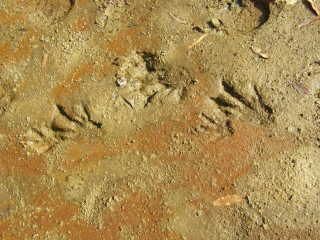 Deer: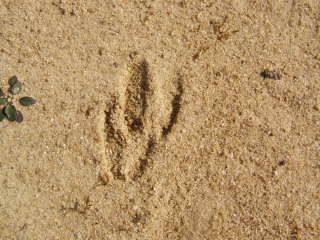 I'm leaning more toward domestic dog: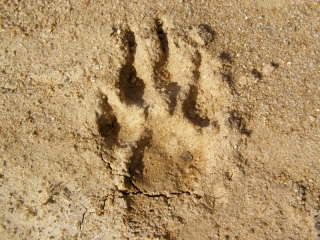 Domestic dog chasing deer?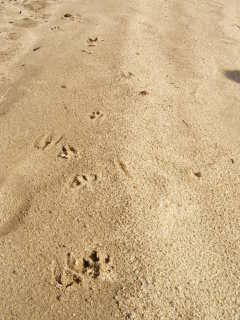 Domestic dog would not be complete without domestic cat: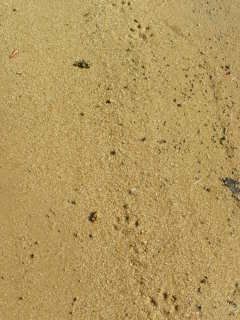 Then Jeremiah and I drew our names in the sand. (Neither one of us has the attention span to sit outside and draw a landscape).