Saturday night, Leon and I packed a picnic lunch for the family. We planned to hit "The Beach" right after church. The weather could not have been any better. It was 77 deg, breezy (but not cold), with mild humidity. The water was just the right temperature too.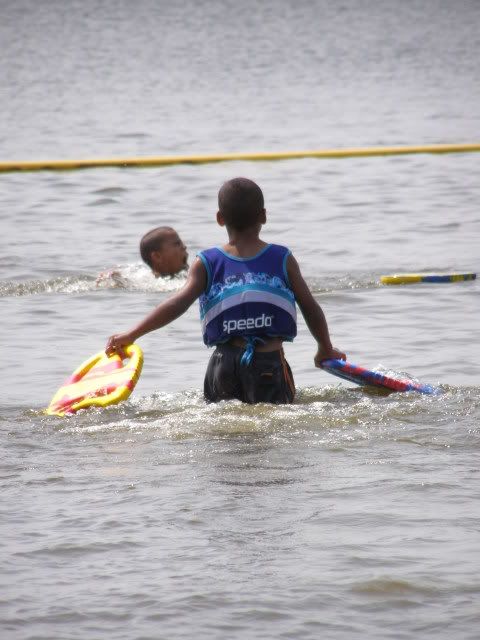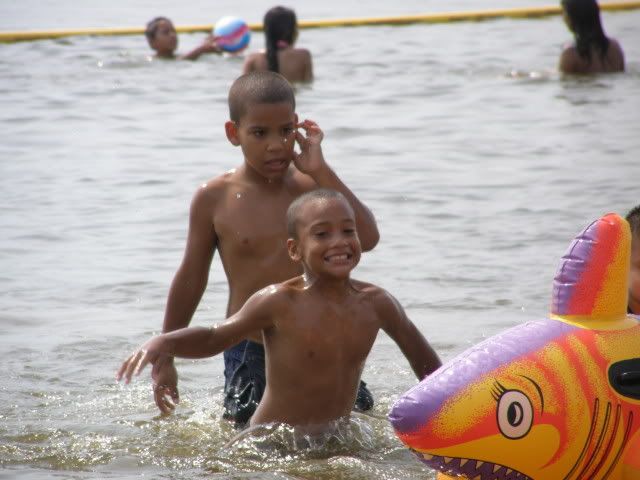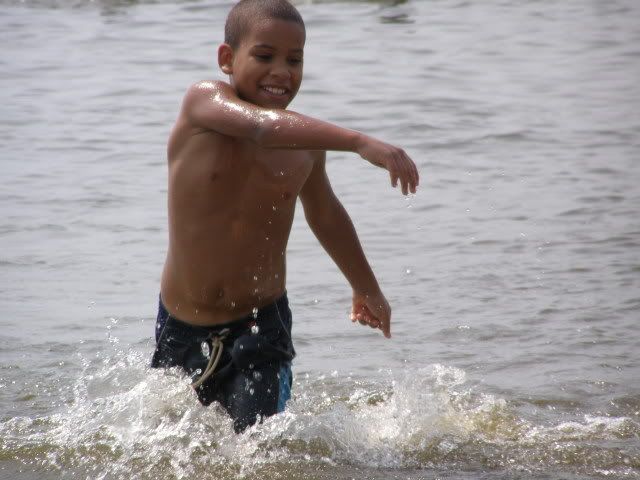 I asked Leon if he wanted to go swim.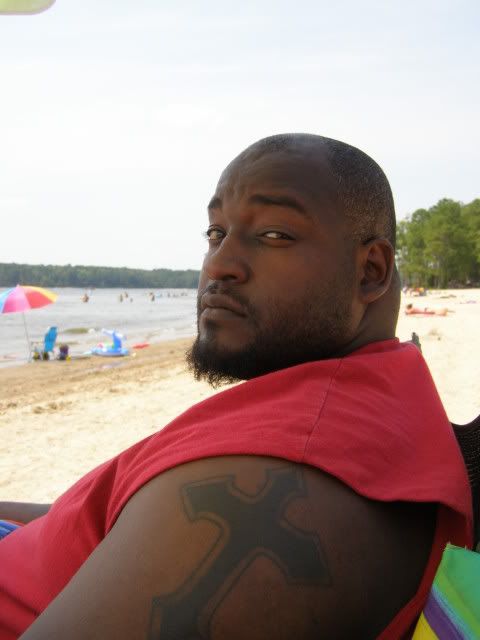 He's just frontin' I know he wants to get out there. He just won't admit it.
Jeremiah had as much fun in the sand as he did the water.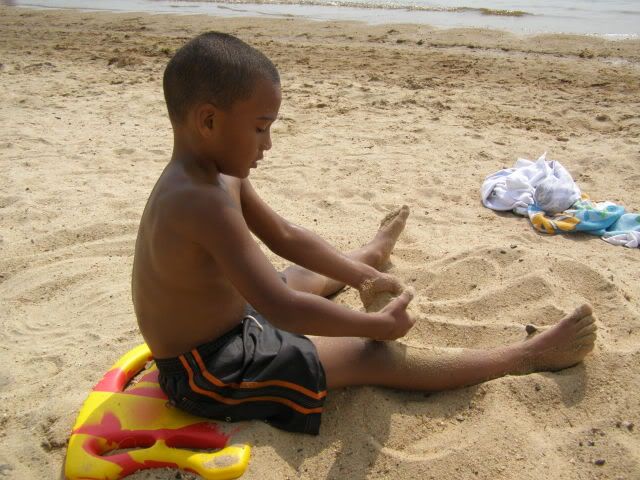 Everytime he'd come up for a drink or a snack, he'd cover himself in sand.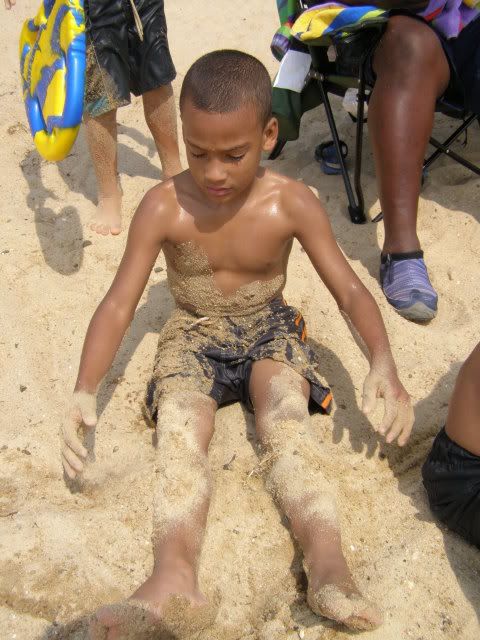 I on the other hand, really don't like the feel of sand. I spend a lot of time making sure it doesn't "stick" to me. lol
The boys used the opportunity to try on the PFD's as one of their requirements for the Webelos Aquanaut badge.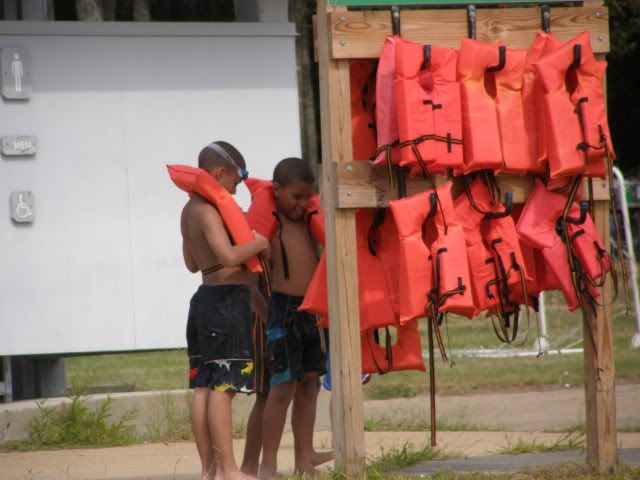 Kelsea and Ishmael are becoming best buds. They spent a lot of time together in the water.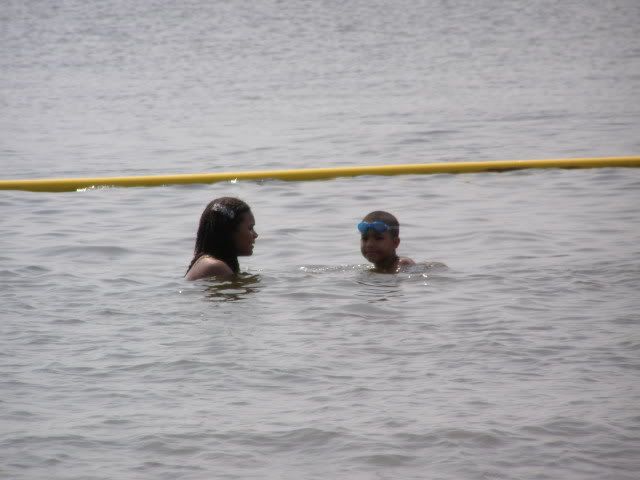 Leon finally made it out there. He said "only for 15 min". They played for an hour. :P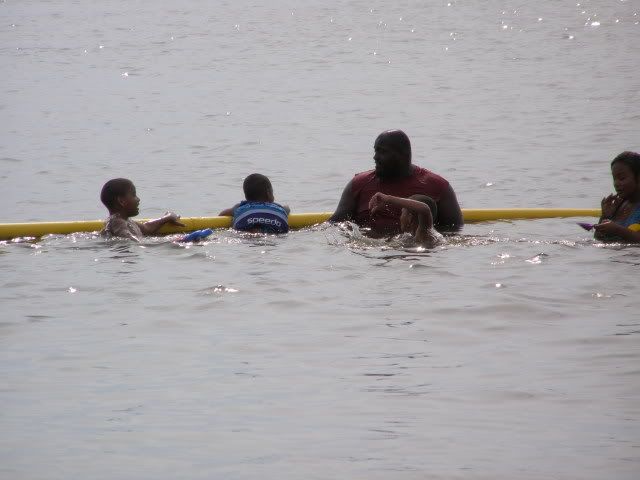 My 3 Musketeer Dudes!