We had a busy week! First we went to Nana's on Monday.
Tuesday we met with family at the park.
My Aunt Dawn took this picture. So cute!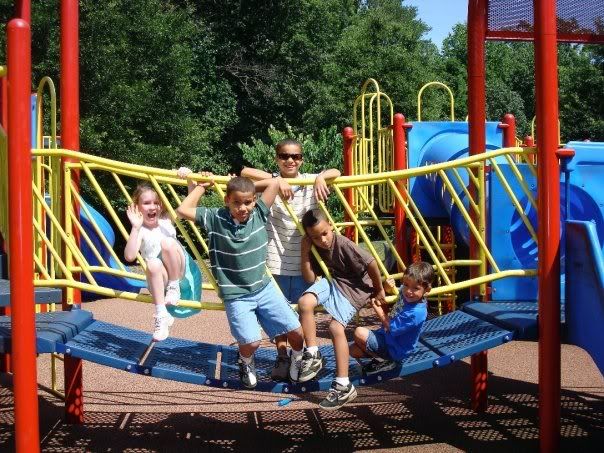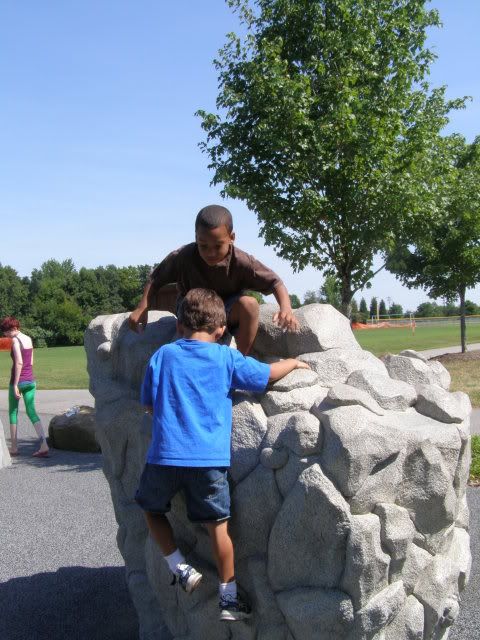 Hi Grandma!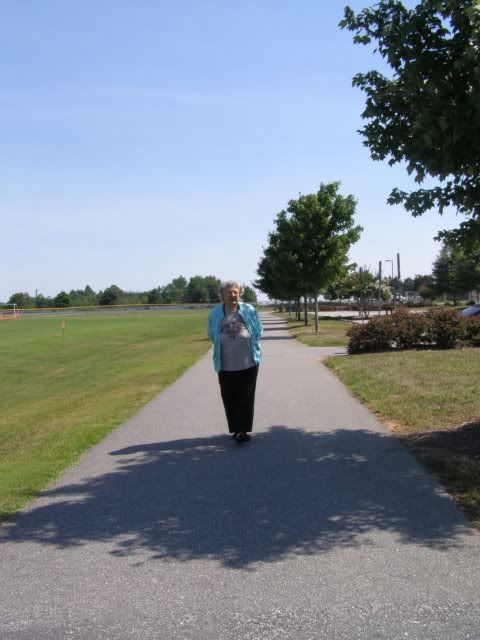 My nephew Matt.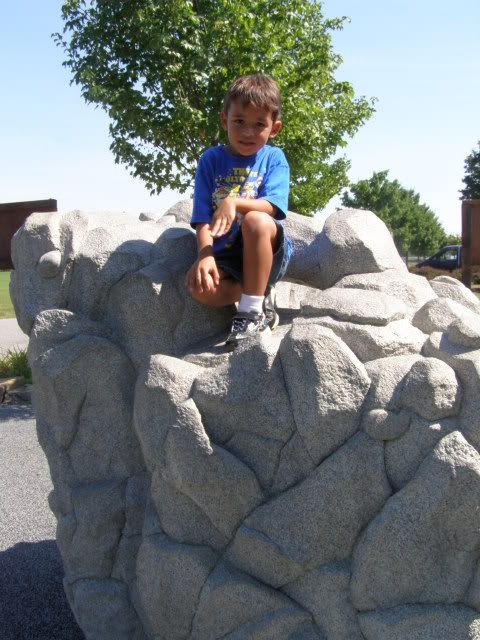 Chillin in the shade.
Aunt Della and her children and their friends. My cousin Rachel is in the green pants. Emily is in the very center and Evelyn is right beside her. In the way back (yellow shirt) is Daniel. Yay for the May Cousins!!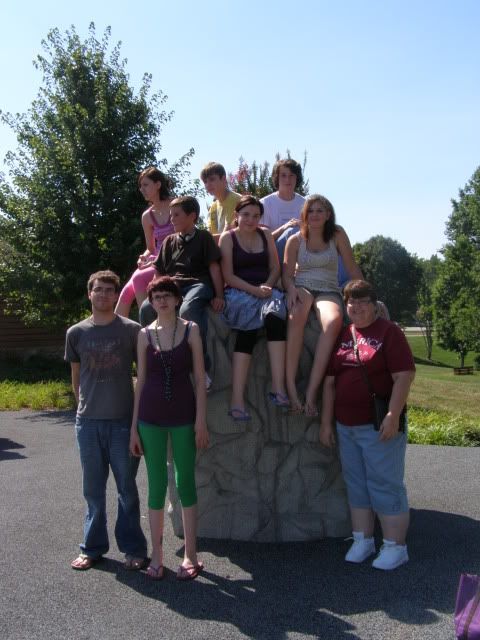 Thursday night was our family reunion party. From left to right you see Grandma Shaw, Kelsea, Mom, and my sil Karen.
Mom, Kelsea, and Aunt Beth.
Kelsea took this one. Left to right: Mom, Aunt Lucinda, Me, and Aunt Dawn.
The boys played water balloons with their new cousin. Actually Michael is their second cousin.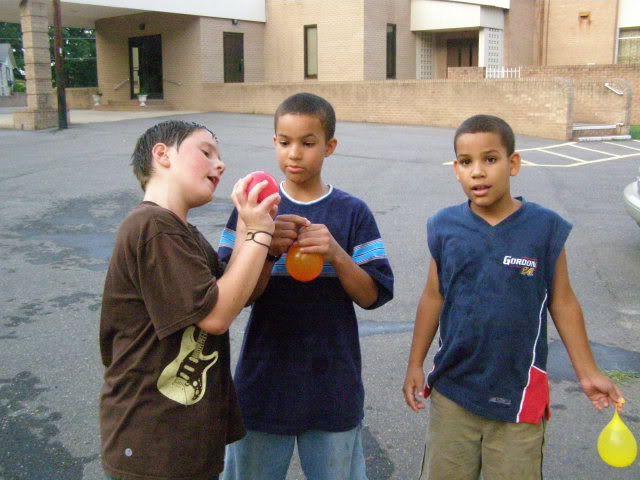 The May Gang. lol