Here's the submarine the kids helped make: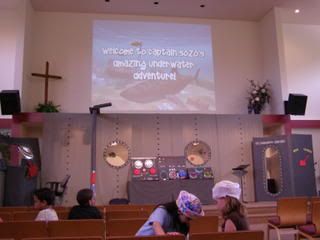 It was the vision of my dear friend Linda. She has got so much talent!!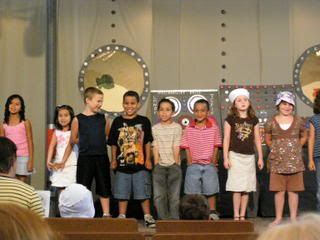 Ishmael was very relieved that his class didn't have to perform.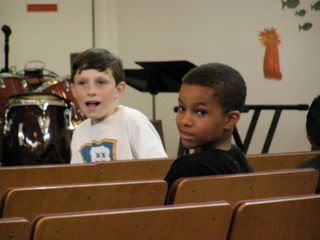 The pastor of this church is in the squid costume! They always do such a lovely job on VBS. My kids love going. Thanks Christian Assembly!!!!