The boys found a yellow jacket nest at the neighbors house. They decided to investigate it. Well, that required poking sticks down the hole and seeing what would happen. Having never seen yellow jackets before and not being familiar with how aggressive they are...well this happened: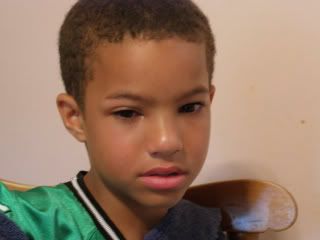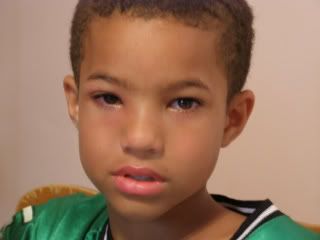 Ishmael was stung on the eyelid. Joshua came through the doors first to tell us what happened to his brother. Then he went back outside to play....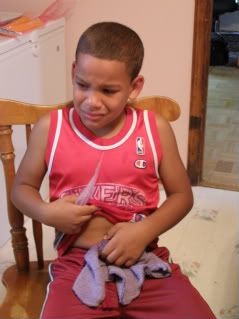 only to find out the yellow jackets followed them home.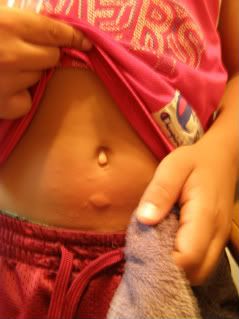 Both of the boys had some swelling. With Ishmael's sting being so close to the eye we couldn't do much more than ice it and give him benedryl. Joshua fared much better and we applied a meat tenderizer paste to his sting. Both boys were fine withing 48 hours.
AND THEY WILL NEVER EVER POKE STICKS DOWN A YELLOW JACKET HOLE AGAIN. EVER. AMEN.