I was outside early one morning, when I noticed the spot where the children play. It reminded me of Rainbow Valley. A fictitious place in the series from the Anne of Avonlea series where grown-up Anne Blythe's children play. The book,
Rainbow Valley
, focuses on lives of her children.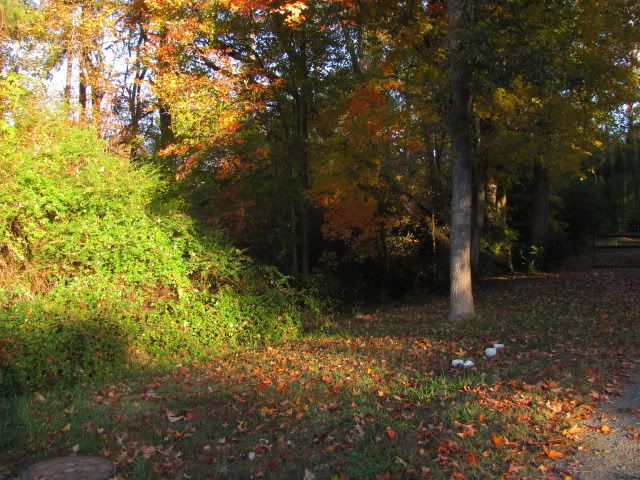 Of course the fact that it was one of those colorful, crisp, fall afternoons really made their own little valley stand out.
I'm sure many battles have been fought, dragons have been tamed, and heroes have been made in this little niche.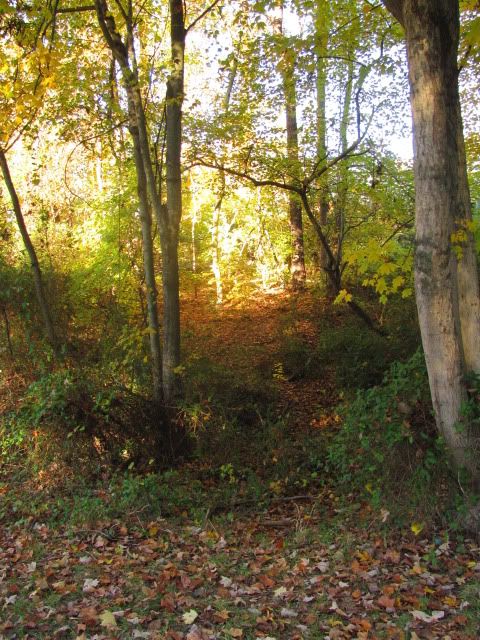 Ahhh...the golden days of childhood.